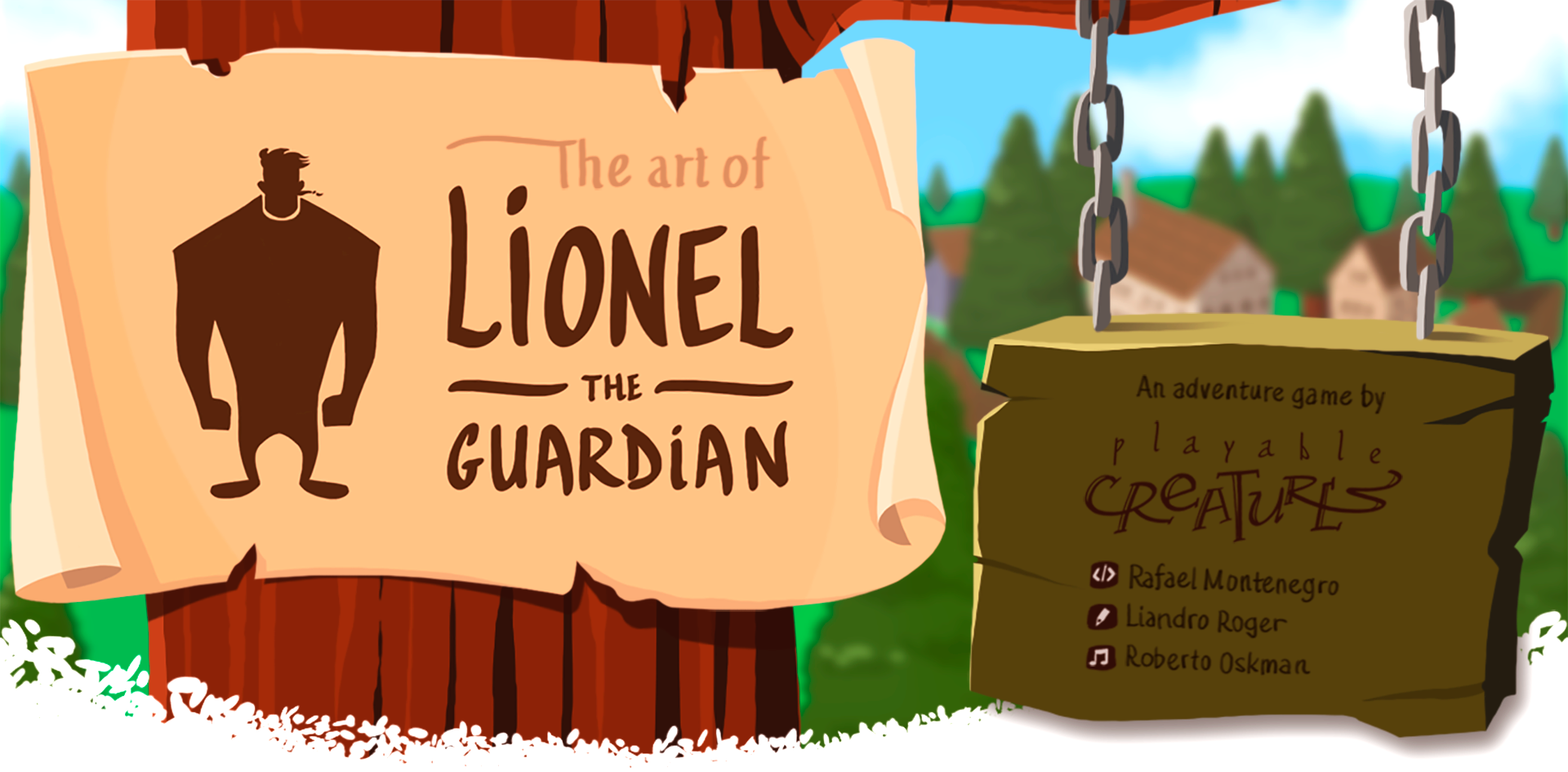 Lionel is a giant
who was adopted by a group of villagers after being foresaken by his tribe. In order to become the guardian of the village, he goes through a series of challenges such as rescuing people, learning magic spells and exploring lands inhabited by daring enemies.

"Lionel, the Guardian" is
an adventure digital game
currently under development by the indie collective Playable Creatures. Rafael Montenegro is the author for story, game design and programming; Roberto Oskman is responsible for music and sound effects; and I (Liandro Roger) have been working on the 
art and animation
, which is what is displayed below.