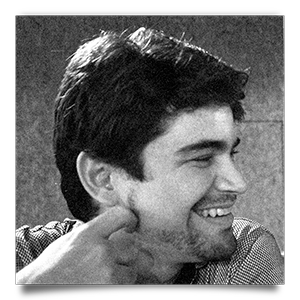 Hey! I'm Liandro (lee-un-drew), from Brazil. I love to draw and have done it professionally since 2006.
The highlights in my experience are the art of the indie game "Lionel, the Guardian", the production of the animated webcomic "Atravessando a Rua" and freelance illustration for Proko. Other projects have included local clients (Sistemas Verdes Mares, Unifor, Festival Jazz e Blues, Cia. de Dança Passo D'Arte and others) in fields ranging from advertising to graphic design, books and multimedia.
I currently also teach drawing and design at the Federal University of Ceara.
Your message was sent. Thank you!